bring your aches & pains, recovery will handle the rest
loaded with nature's best to put a pep back into your step
looking for fast pain relief?? not to brag but recovery is what plant powered pain relief should feel like. bring deep relief to chronic pain, sprains, strains, tweaks & pulls. this satisfying cool will give your body the care it deserves & alert your senses with fresh bursts of peppermint & eucalyptus.  
if there ever was the perfect mix of ingredients, incredible smell & instant results, recovery comes pretty damn close. this is the must have balm to use daily after any activity to help the body recover from pain faster, the natural way. with the easy no mess application, you can use recovery on the go & know you will be pain free for hours.
oh & did we mention it's safe for all ages?
no hidden ingredients here
in fact, every ingredient is carefully selected to craft our products with nature's finest.
we only use good-for-you ingredients & never chemicals, toxins or fillers
don't you even think about "riding out the pain"...it's never worth it. use recovery cooling body balm daily after any activity to help your body recover from pain (or just life, lol) faster. directly apply recovery anywhere on your body, from the slightest hint of discomfort to that lingering kink in your neck. with the easy no mess application, you can use it on the go & know you will be pain free for hours. each application lasts up to 2-3 hours.
don't worry it's 100% safe to use as many times as you need 💙
arnica montana
for pain & bruising
beeswax
for hydrating & exfoliating skin
coconut oil
for antibacterial, antifungal & antiviral properties or for moisturizing dry skin
eucalyptus oil
for antibacterial, moisturizing & anti-inflammatory properties
grapeseed oil
to improve skin's elasticity
menthol crystals
for cooling & warming relief
olive oil
for improved skin moisturization & anti-aging benefits
peppermint oil
for antiseptic & antibacterial properties
tea tree oil
for calming redness, swelling & inflammation
vitamin e
for prevention of inflammatory damage after UV exposure
proprietary scent
made from clean essential oils
lidocaine

brands containing this ingredient need to be properly dosed, can't be combined with many other medications & need to be observed closely for side effects.
NSAIDS
non-steroidal anti-inflammatory drugs in topicals that are widely used to relieve pain & reduce inflammation. the primary issue with NSAIDS can cause swelling, ulcers, bleeding or holes in the stomach! these problems may develop at any time during treatment without any warning.
parabens
parabens are a group of chemicals that are widely used as artificial preservatives in the body care industry. the primary concern with parabens is that they can disrupt hormones in the body, harm reproductive organs & cause cancer.
steroids
topical steroids are only effective for so long. excessive use can result in permanent damage to your skin & complexion.
synthetics

other over-the-counter pain topicals contain synthetics such as:
denatured alcohol: a poisonous combination of methanol & pyridine
ethylhexylglycerin: artificial preservative
among many unrecognizable and illegible ingredients that serve no health benefits & may even prolong health or skin issues.
water
while water is a key ingredient in most skincare products, mx naturals doesn't use any water in our balms! on top of that, water waste was massively cut during production.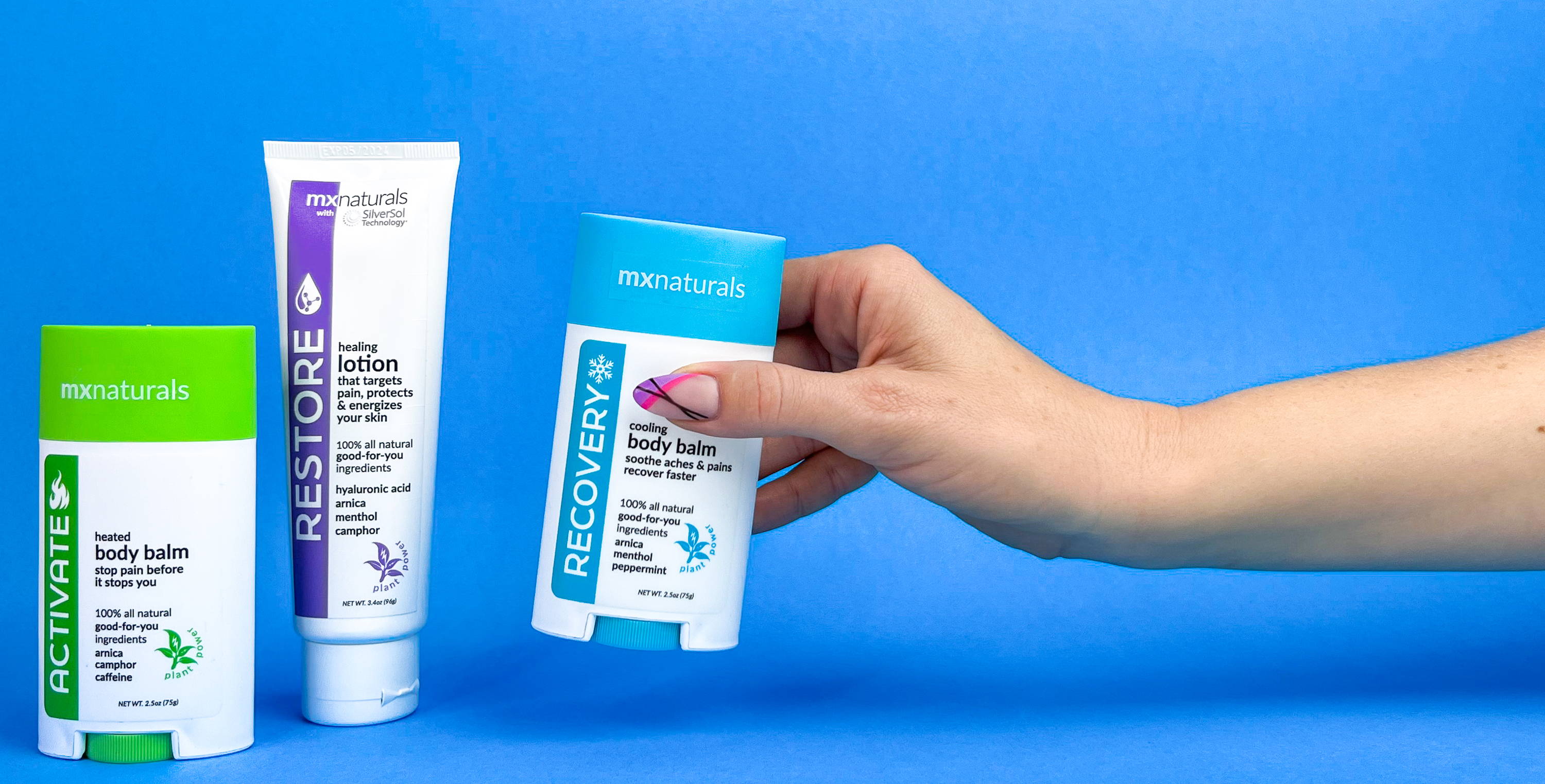 i don't stain your clothes or sheets. so go ahead, get that late night massage until you pass out. i'll take care of the rest.
it goes without saying that it is crucial to closely monitor every single thing that you put in & on your body while you are pregnant &/or breastfeeding. when we made mx naturals, we thought "who needs pain relief the most?" moms! no chemicals, safe amounts of each ingredient & smells to relieve nausea.
recovery is your new go-to product for pain, nausea & swollen ankles. keep one in your maternity bag so your partner doesn't keep stealing it. surely they won't go looking for it there. 😉
we feel like it goes without saying that this is a mommy-must-have. picture this, your toddler is screaming to be picked up while your 4-year-old just crashed into the table even though you told them at least 12 times not to do that. don't stress. glide recovery on your shoulder that you just tweaked then share it with your 4-year-old's legs & forehead. boo-boos beware, it's safe for all ages.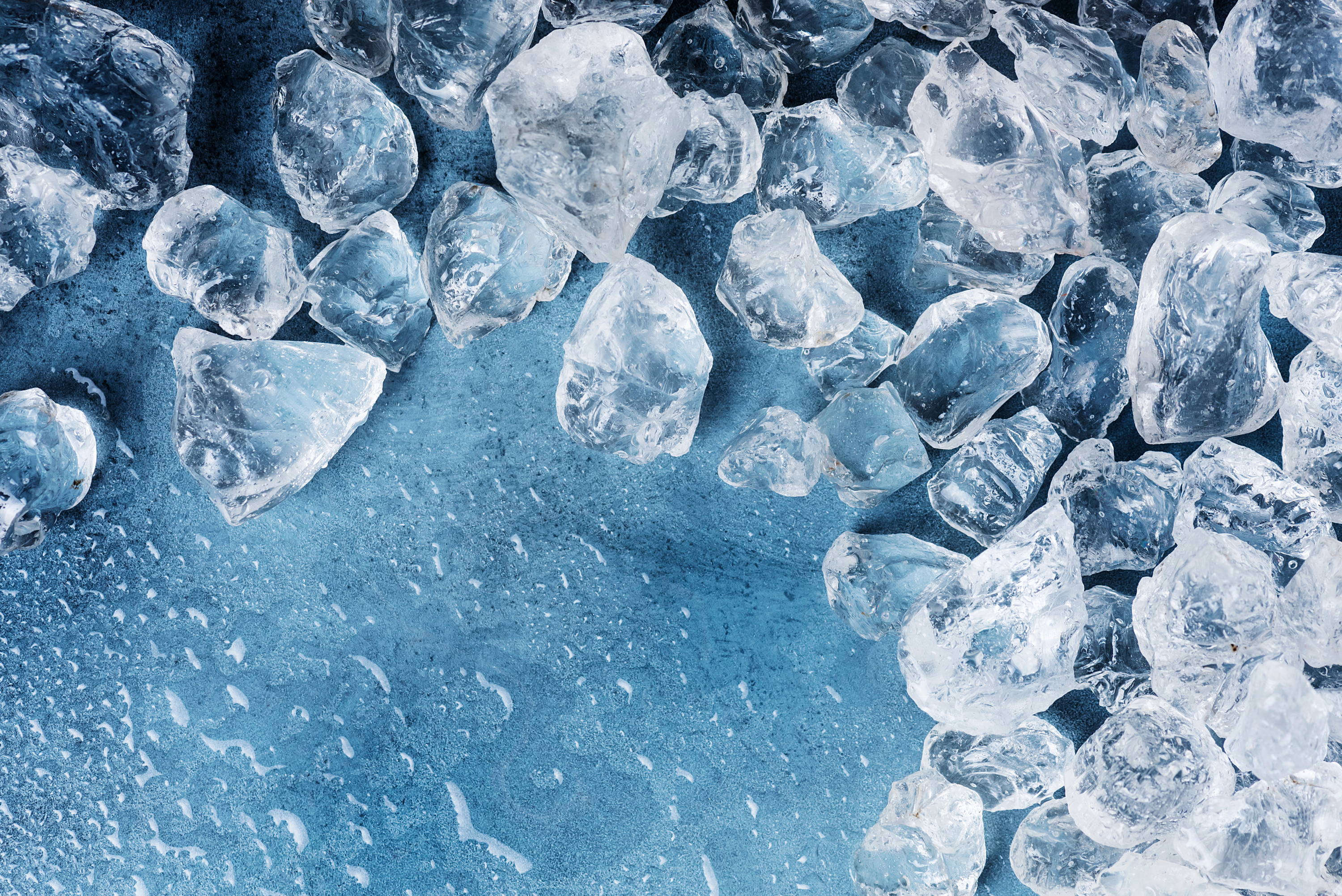 This is a great product.  - 5 MAR 2022
"Love that it's in a stick so It's super easy to put on. No mess.. take care….." -Anonymous
great product  - 8 FEB 2022
"It has helped the lumbar pain within minutes and lasts for hours" -Anonymous
This really seems to work!  - 28 MAR 2022
"This works! gets rid of pain and soreness after pickleball. I use it on my shoulders and calves and am experiencing less pain.!" -Bruce M.
awesome product!!!  - 9 SEP 2021
"I suffered a serious spine injury 44 years ago and have been suffering with such severe pain along with arthritis in recent years which has rendered me unable to walk even a few feet. I tried this at my girlfriend's house and was amazed at how wonderful I felt afterwards! I was unable to find it anywhere until I stumbled onto your site recently. This is absolutely a terrific product!!! I can't walk too far but I can walk now!!! You have a lifetime customer! Thank you for a fantastic product!!!! Take care….." -Diane B.
provides great relief!  - 1 FEB 2022
"I use this daily for joint pain in my knees, neck and lower back. It has improved my quality of life by relieving most of my pain. I am comfortable and more active. I will buy it again!" -Joanne Z.
awesome!  - 15 FEB 2022
"I use it for arthritis in my foot and seriously I was having trouble finding a shoe that was not painful to wear. I found a small container of salve that I had forgotten about and it has made such a difference! I had to get more because I never want to run out!!" -Suzanne B.
awesome product!!!  - 7 FEB 2022
"I absolutely love the cooling effect of this balm. It has helped me so much with my shoulder pain surgery." -Anonymous
Love this stuff!  - 6 FEB 2020
"I love this balm for after workouts! It's not greasy and blends in the skin very nicely. I put it on after I'm done working out and let it do it's thing while I stretch. I can really feel it working and I get relief fast!" -Kanyon
As wonderful as always!  - 21 AUG 2018
"As wonderful as always! You keep making it, and I'll keep buying it! This product is the bomb!" -Yvonne D.
great product  - 17 FEB 2019
"I love this. A great natural product that truly does help relieve pain and irritation." -Fay F.
Tell your friends!  - 6 FEB 2020
"When a product does exactly what it claims, you need to spread the word around. This product is amazing! Try it for yourself. Fast acting and reasonably priced." -Patricia R.
It Works - 31 DEC 2018
"This is the only product that is working for my back and knee pain, and I've tried a ton of products all claiming to relieve back and joint pain. I'm so glad I tried just one more! I will be ordering again." -Jana P.
Great for aches and pains  - 17 MAY 2022
"Instant relief for minor aches and muscle pulls. Smells nice and lasts a long time as long as you're not slathering your whole body on the regular. I recommend this to anyone who enjoys being active but doesn't enjoy the aches and pains that accompany it." -Matt
It works with no mess. Brings me huge relief!  - 28 OCT 2021
"It actually works and you don't have to get your hands messy. I'll never go back to icy hot or tiger balm. And it has all-natural ingredients." -Clark
Instant Cooling Relief - 14 APR 2022
"This balm provides not only instant but long-lasting cooling relief. I work from home 40 hours a week and always end the day with a super sore neck and shoulders. I also suffer from persistent thoracic back pain. Applying the balm provides instant relief to the pain and continues longer than the competition. I would highly recommend this product!" -Jenni
Great products  - 7 APR 2022
"I love the muscle MX product line. I recently pulled my knee and this increased my comfort and reduced pain." -Ashley
Pain relief!  - 2 OCT 2020
"This feels so good on tired legs and feet! I was surprised how relieved my feet felt when I put this on after a long mountain run. It's very easy to apply and I don't have to run it in with my hands." -Brooke B.
Instant Cooling Relief - 5 JAN 2021
"I tried this because I wanted something with natural ingredients, and I'm glad I did. It goes on easy and doesn't have a strong unpleasant smell like some other pain relief rubs. I felt definite measurable relief right away." -DH
---
we know you'll love these too