why wait to be in pain to
take care of yourself?
introducing the market's first injury prevention balm
a great warmup can make or break your daily workout or tasks. prevent injuries, soreness, aches & pain with activate heated body balm. this will be your go-to product before your body does anything.  
made with just 12 quality natural ingredients, our heated topical will provide the kickstart your body needs. with its simple, no-mess application there's no excuse to not make this part of your daily routine.
 

no hidden ingredients here


in fact, every ingredient is carefully selected to craft our products with nature's finest.
we only use good-for-you ingredients & never chemicals, toxins, or fillers.
if you are planning to work, play with the kids, do yard work or hit the running trails, activate heated body balm is a must! directly apply activate anywhere your body needs a good warmup & soreness prevention. it can also be used to ease muscle tension & discomfort. each application lasts up to 2-3 hours.
don't worry it's 100% safe to use as many times as you need & on the whole family 💚
arnica montana
for pain & bruising
beeswax
for hydrating & exfoliating skin
caffeine oil
to increase blood flow & mobility
camphor oil
to warm joints
coconut oil
for antibacterial, antifungal & antiviral properties or for moisturizing dry skin
eucalyptus oil
for antibacterial, moisturizing & anti-inflammatory properties
grapeseed oil
to improve skin's elasticity
menthol crystals
for cooling & warming relief
olive oil
for improved skin moisturization & anti-aging benefits
peppermint oil
for antiseptic & antibacterial properties
vitamin e
for prevention of inflammatory damage after UV exposure
proprietary scent
made from clean essential oils
lidocaine

brands containing this ingredient need to be properly dosed, can't be combined with many other medications & need to be observed closely for side effects.
NSAIDS
non-steroidal anti-inflammatory drugs in topicals that are widely used to relieve pain & reduce inflammation. the primary issue with NSAIDS is that they can cause swelling, ulcers, bleeding or holes in the stomach! these problems may develop at any time during treatment without any warning.
paraffin petrolatum
petroleum is a flammable liquid & known carcinogen. while it can be safely refined into petrolatum, cheap, improper processing can cause long-term health effects. additionally, petrolatum can cause skin irritation & allergic reactions. when you use products containing petrolatum then you're putting your skin & health at risk.
steroids
topical steroids are only effective for so long. excessive use can result in permanent damage to your skin & complexion.
synthetics

other over-the-counter pain topicals contain synthetics such as
ethylhexylglycerin: artificial preservative
denatured alcohol: a poisonous combination of methanol & pyridine

among many unrecognizable & illegible ingredients that serve no health benefits & may even prolong health or skin issues.
water
while water is a key ingredient in most skincare products, mx naturals doesn't use any water in our balms! on top of that, water waste was massively cut during production.
---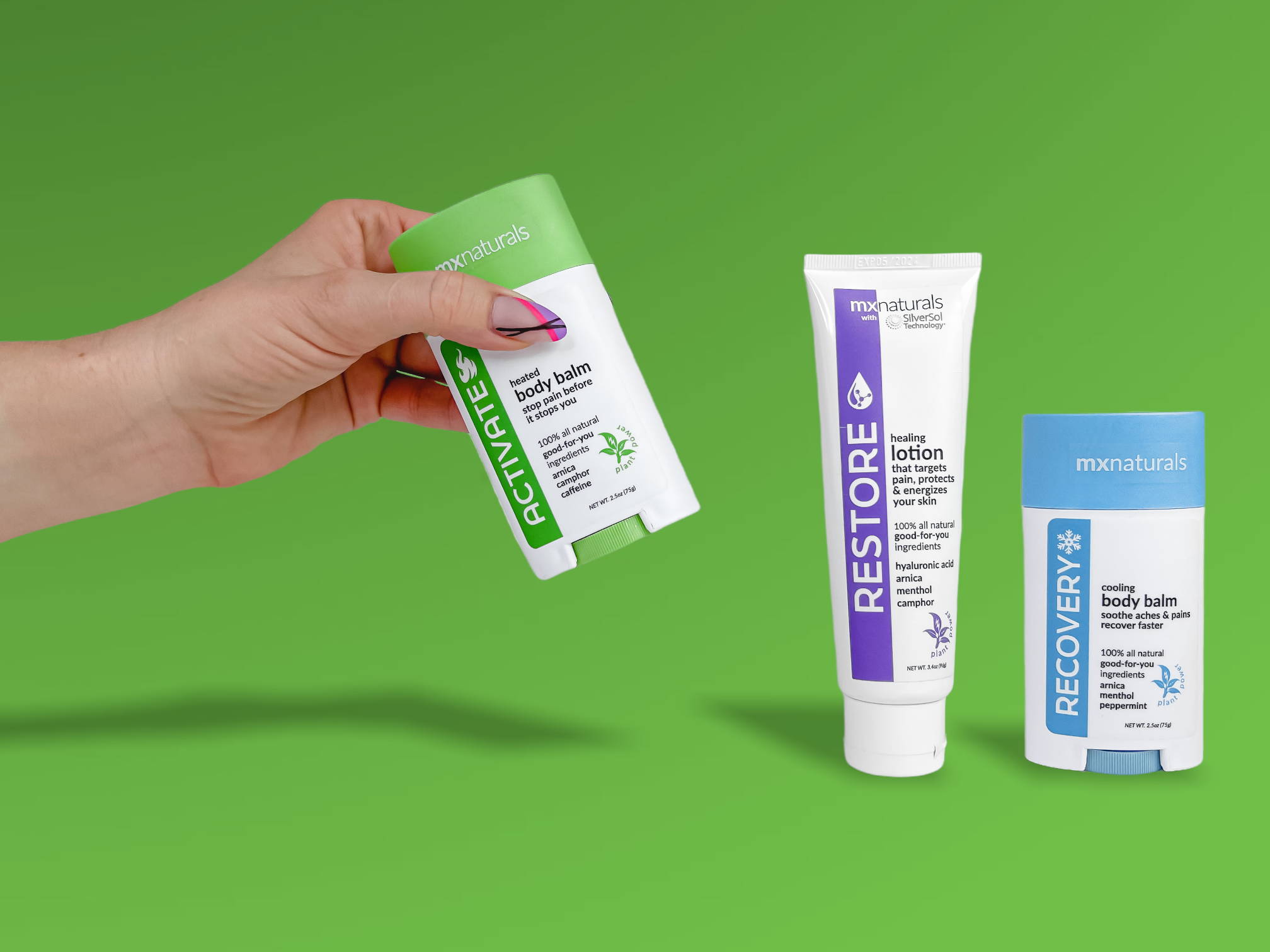 without a doubt, there is no better time to put on activate than when you are fresh out of the shower, first thing in the morning! it feels like a warm, yet icy treatment that lights a fire in your joints & adds a little pep into your step.
i am perfect to incorporate with your pre-workout routine. swipe me on before you start your warm-up set (you do warm-up right??) don't wait until you are already injured to use activate.
i am TSA approved, baby! so where are we going next?
less than three ounces & a layover essential. make sure to double check that they don't "forget" to put it back in your bag, because you'll definitely need activate on your neck & lower back for those uncomfortable seats.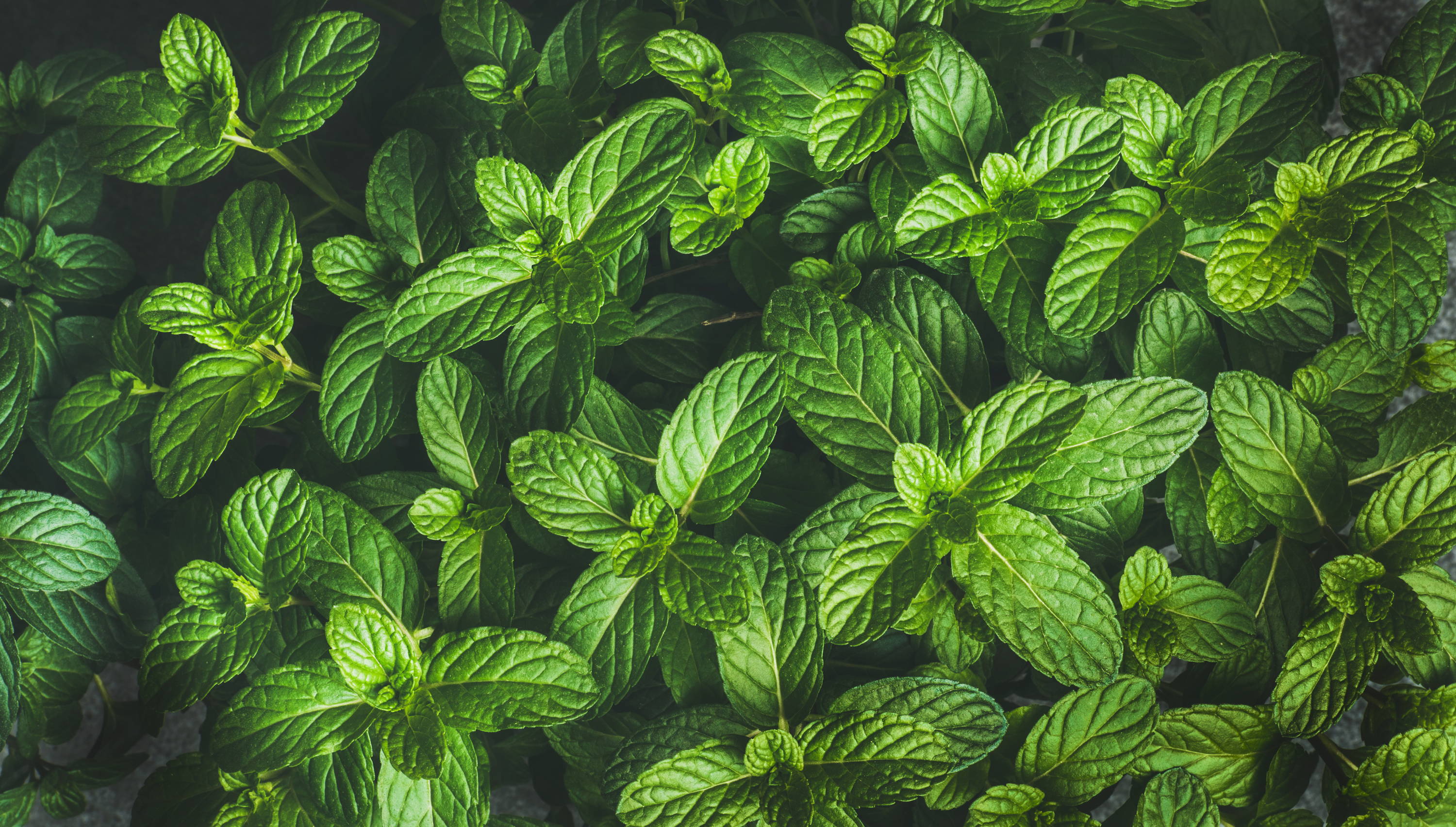 It really helps. I'm getting arthritis in my hips and this really helps  - 15 SEPT 2017
"Very good, it helps relieve the soreness. I recommend this product. Good item, order it and see for yourself." -George K.
Great Products  - 31 MAR 2018
"My wife and I love your stuff, it's the best pain reliever we have ever used, thanks" -Steve R.
Great for low back pain  - 3 APR 2019
"I have had a couple back surgeries, and have sciatica in my right leg. This helps relieve the pain, and I can be as active as I wanna be. Great stuff! -Rex G.
Great - 15 SEPT 2017
"It works better than a prescription pain cream from my Doctor" -Janice K.
Always works!  - 15 SEP 2017
"I keep giving it away to friends. It always works. I'm a chiropractor and it saves me when I have no one to treat me." -Kathy C.
EXCELLENT topical product for pain!!!  - 18 MAR 2022
"I have chronic back pain and with this product I get relief!!!!" -Bonny T.
It works  - 15 SEPT 2017
"Provides relief in an arthritic ankle. Found nothing else out there that works like this" -Carl D.
Pain no more!  - 15 SEP 2017
"Outstanding product! My "torn" ankle muscles hurt so badly that sleeping was difficult due to the painful inflammation in my ankle! I keep one stick next to my bed, and another travel size that goes with me everywhere!" -Anonymous
Mrs.  - 19 APR 2019
"Great natural stuff. I love it. Works well too. I will keep buying it." -Arleen V.
Love it!  - 10 JUL 2019
"This is the only product that has taken away my migraines within minutes of application. I would absolutely recommend it!" -Yorks G.
Amazing Product  - 12 AUG 2019
"Where have you been all my life?? This is amazing stuff. before working out or just random chores around the house put on to ease and prepare yourself. works great!" -Sarah T.
Excellent  - 15 SEP 2017
"The Activate Healing Balm has provided some much needed relief. This balm has worked better than any other product." -Anonymous
Great for aches and pains!  - 14 APR 2022
"This product really works. I had an overuse injury from rock climbing too much and had trigger points and knots in my shoulders that wouldn't relax. I tried this out and, honestly, the first time I didn't notice any difference. However, after a couple of days of using this product, the knots seem to have relaxed and disappeared. Be advised, this product has a strong smell. I think it's a pleasant smell, but be sure you like the smell before you use it. It tingles a bit (like Bengay, I imagine) but it's a nice warming/cooling sensation. I imagine there might be some people who are allergic to the ingredients, so try it out on a tiny spot first to see if you have any adverse reactions. All in all, I am very pleased I got this product. I think it will last a long time unless you are slathering up your whole body on a daily basis." -Matt
★★★★★  - 11 APR 2022
"I bought all three of their products. I have had three back sugerys and fell awhile back and my hip has been hurting. I have seen and felt a big difference since using this product. Thank you so much for introducing me to your company. I can not wait to try more. Again Thank you." -Michelle
Great Product  - 8 MAY 2022
"This is like no other out there. Helped to relieve my pain in my hand. The packing makes it alot easier to not only use but to apply on my hand. Easier than carrying a tube in my purse." - Holly W.
---
we know you'll love these too